EXPERT SPEAKERS
We will host professionals around the globe to share knowledge and experience during the conference.

FORMAT AND TIME
The conference is a fully virtual event. The conference will begin at 10:00 a.m. and end at 16:00 pm (CET).

LATEST TOPICS
We will discuss some of the most important topics.

RECORDING
We will provide a recording of the conference after the event for 14 days.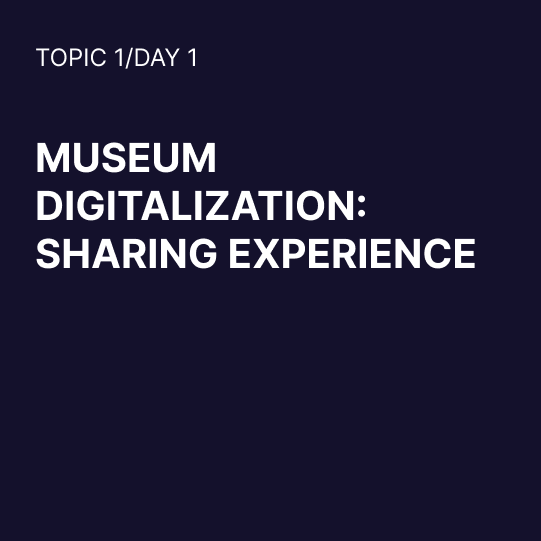 Building Digital Public Spaces
Creating an effective digital strategy: guidelines and best practices. How to increase digital visits. Recommendations for improving the museum website. Museums on TikTok: best practices. What are the best ways of staff training to help them produce and present digital content effectively?  
Designing the Museum Digital Infrastructure
 How best to choose technology and software solutions. Digitalization of museum collections: selection of equipment, types of digital copies, resolution and other parameters for assessing the digitalization quality. Three-dimensional digitalization of museum collections. Role of digital curators. Challenges of funding and staff training for smaller museums.  
Metaverse, VR and AR technologies, 3D mapping.
An interactive museum
New technologies and multimedia content: immersive content. Organizing virtual tours. Interactive technology, educational and entertainment content; using panoramic monitors, projectors, video sets. Scanning an exhibit and creating holographic images, video mapping. Storage and security of digital content.