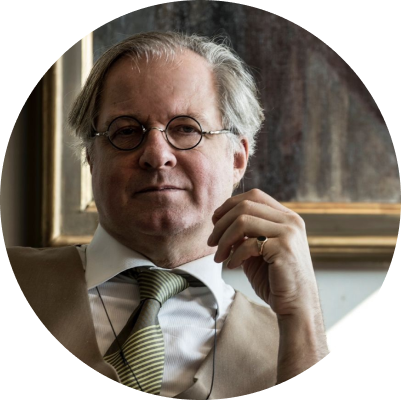 JAMES BRADBURNE
General director, The Pinacoteca di Brera and Biblioteca Nazionale Braidense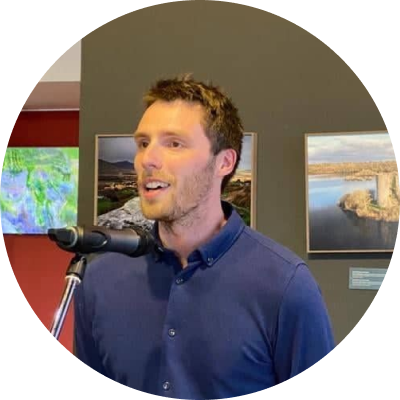 Porin Šćukanec Rezniček
Research associate, Archaeological Museum in Zagreb
Porin Šćukanec Rezniček is an external associate in the Archaeological Museum in Zagreb. Currently he is a member of the Danube's Archaeological eLandscapes project, whose aim is to use modern technology to present archaeological landscape and heritage to the wider general public, make them more visible and in turn protect them for future generations. Furthermore, he has experience of working in several fields such as digital marketing and the IT sector, but also on a number of exhibitions and projects in a museum environment, having completed his studies in Egyptology, History and Museum Studies: Zagreb School of Egyptology, Mummies – Science and Myth, Post Scriptum, Celebrating Irelands Archaeological Heritage, etc.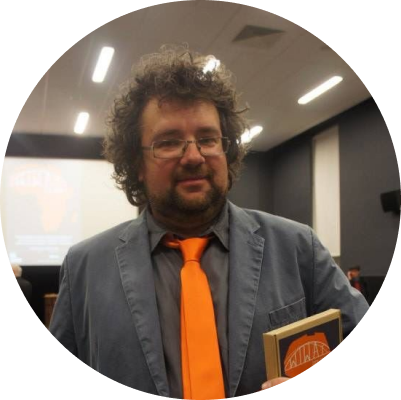 Dariusz Kazimierz Skonieczko
The State Ethnographic Museum in Warsaw
Dariusz Kazimierz Skonieczko graduated University of Lodz. He is art historian specializing In African art and culture. He has been working In The National Ethnographic Muzeum from 2010. He participated in many African science expeditions (Zimbabwe, DRC, Liberia, Nigeria, Cameroun). He is an author of book "Zapomniany odkrywca" about great Polish traveller which visited Africa In XIX c. He is an author of many African art and culture exhibitions. He is student of The Doctoral School of University of Lodz. His doctoral topic is: Use of 3D hologram and pepper host technologies in the museum's exhibition spaces as a means of interactive communication with the viewer. Methods and evaluation of implementation.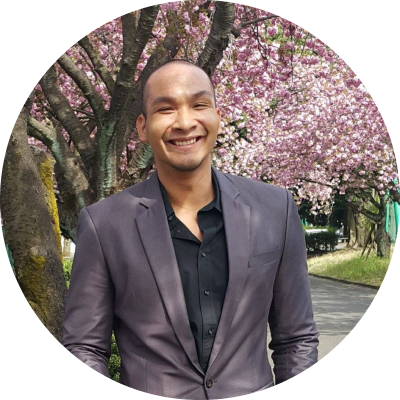 Dr. Sirisilp Kongsilp
Founder & CEO, Perception
Dr. Sirisilp Kongsilp is the founder and CEO of Perception and The Morpheus Project. Perception is an immersive technology company. The Morpheus Project is the first-ever Holo-NFT art community, that allows artists and galleries to display their holographic collectables to sell them to supporters. Perception is set to reshape the arts and culture sector through partnerships with museums, galleries and artists which aim to preserve human history.

Dr. Sirisilp is a university lecturer in Software Engineering and the founder & CEO of Perception. He is an Eiffel scholarship recipient where he started his research career at Telecom SudParis in France. He is specialised in Human-Computer Interaction, Virtual and Augmented Reality, where he published many research articles in this area. He is also a software engineer who specialised in software project management and software architectural design. He has been involved as a lead software engineer for many software projects over the past 10 years.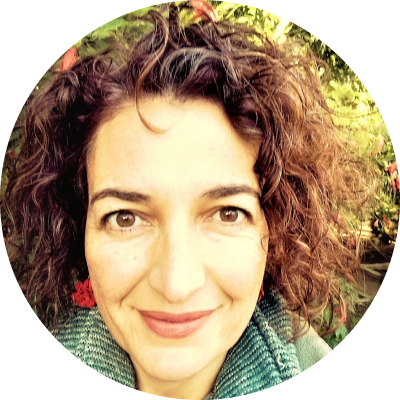 Lorena Sancho Querol
Researcher, Centre for Social Studies, University of Coimbra, Portugal
Researcher and dream knitter in the area of Social Museology at the Centre for Social Studies, University of Coimbra, Portugal. Lorena´s research is focused on the creation of new models of participatory management in local museums. In between her most recent project stands out her post-doctoral project "SoMus: Society in the Museum", the P-2020 project "Creative Tourism Destination Development in Small Cities and Rural Areas" (CREATOUR, 2016-20), the H-2020 project "European Colonial Heritage Modalities in Entangled Cities" (ECHOES, 2018-21) or the recently approved "H-2020 IN SITU: Place-based innovation of cultural and creative industries in non-urban areas" (2022-26), a four-year project that combines research and experimental actions to advance the innovation-related practices, capacities, and potential of cultural and creative industries placed in non-urban areas of the EU countries. Lorena argues that museology is a useful tool for society's cultural development, which connects causes, concepts and people´s challenges, to build new forms of cultural democracy through participatory and socially responsible action and research.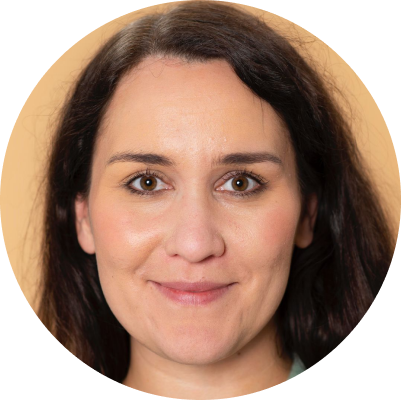 ANNA JASSON

Head of donations, partnerships and PR, National museum
Anna Jansson (MA Art History, Stockholm University) works as Head of donations, partnerships and PR at Nationalmuseum Sweden in Stockholm. The museum reopened after an extensive renovation in 2018 and Jansson was part of the team in charge of relaunching the museum's new brand, tone of voice, general communication and PR. Currently, she oversees the museum Donor Circle, fundraising and partnerships. Anna Jansson has been Key Note Speaker at Agenda – Communicating the Arts (Copenhagen 2019), workshop leader at We Are Museums (Katowice 2019), Lightning talker online at MuseumNext (2021) and Master's class teacher for Communicating the arts online 2020. She is a regular teacher at Stockholm University on topics regarding museum development.

Starting up a Donor Circle
In my talk, I will present how we at the National museum started a Donor Circle in 2019. Our main goal with the Donor Circle is to be able to support conservation of museums objects that are too difficult or challenging to handle in the everyday line of work. Working with a tight group of interested philanthropies has gained the museum not only much needed funding but new insights on how to improve our work from other perspectives.
Key learnings from this talk: dos and don'ts when starting a donor circle, PR and fundraising, new ways of working with conservation projects.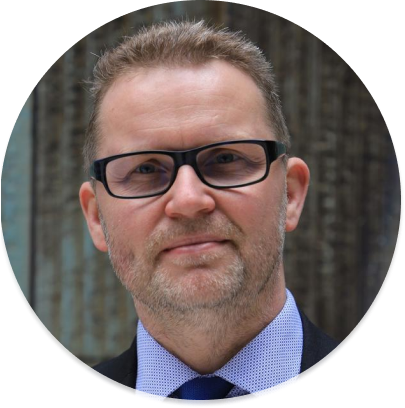 MICHAL STEHLÍK

Deputy Director General for Central Collections and Exhibitions Management. National Museum of Czech Republic
Prof. Stehlík is Deputy Director General for Central Collections and Exhibitions Management at National Museum of Czech Republic and professor at Institute of Czech history at Charles University in Prague.
He was Dean of Faculty of Arts at Charles University in Prague.
He is/was member of academic, science and other boards (Czech Radio Council (chairman); Executive Board of European Faculties of Arts Deans' Initiative; Czech–Austrian Permanent Confederation of Historians; Science Board of Council of Institute for Study of Totalitarian Regimes; Supervisory Board of Masaryk Institute and Archive of Academy of Sciences of Czech Republic).
Themes of his research are Modern Czech and Slovak History, History of Central Europe in the 20th Century, Ethnic Politics, Political Processes of the 1950s, Collectivization, Development of Church and its Relation to State after 1945.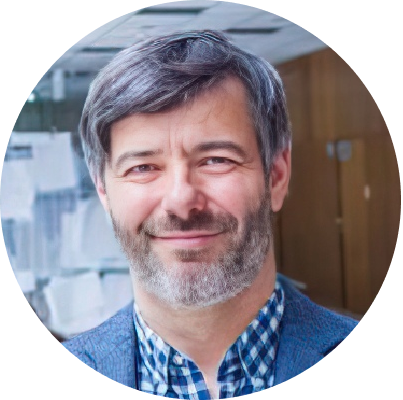 MARTIN SOUČEK

Dr. Souček is Director of the Section of Digital Asset Management and Information Technologies at National Museum of Czech Republic
He was Deputy Head of the Institute of Information Studies and Librarianship; Vice-Dean responsible for the development of information systems and libraries of the Faculty of Arts at Charles University in Prague.
He is/was member of academic, science and other boards (National Museum Science Council; Verification and Evaluation Expert Panel of the Council for Research, Development and Innovations).
His specialization is Bibliometrics, Information Science Theory, Digital libraries, Information Security, UX Design.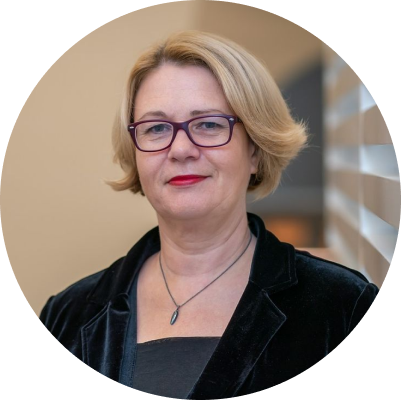 RŪTA KAČKUTĖ

Rūta Kačkutė is Director of National Museum of Lithuania since 2019
As a director of National Museum of Lithuania, she emphasises the importance of museum openness and accessibility to different members of society. In the capacity as a Director of National Museum of Lithuania she established a new branch of the National Museum of Lithuania – The House of Histories, a new exhibition space where visitors can explore and discuss different ways of understanding history.
She is an archaeologist specialising in Roman Iron age in Northern Europe and lecturer at Vilnius University, Faculty of History. In 2009 - 2019 she held position of an Adviser to the President of the Republic of Lithuania. Being Adviser to the President, among other things she developed the idea and managed the process of the creation, establishment and functioning of the Centre for Civil Education in the Presidential Palace that opened in 2016.
She is active Board member of several different organisations, including Lithuanian Museum Association, ICOM Lithuania, Open Lithuania Foundation, etc.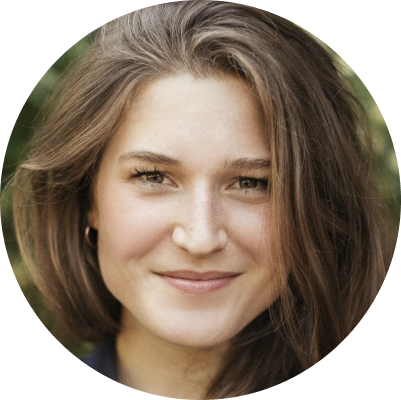 FRIEDERIKE ZAPF

Head Of Social Media & Online Marketing, Albertina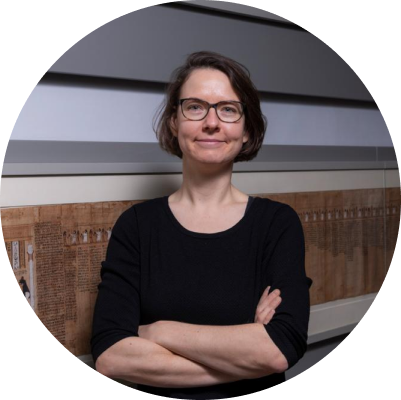 SUSANNE TÖPFER

Curator, Head of Papyri Collection
Collection and Research Department Museo Egizio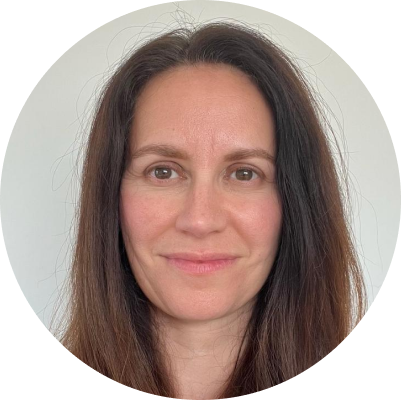 CLAIRE BENJAMIN

Head of Learning & Participation National Museums Liverpool (NML)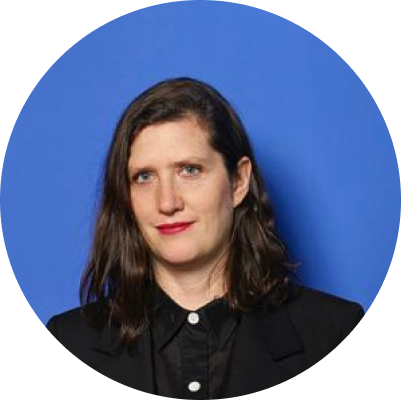 LAURIE BRITTON NEWELL

Senior Curator, Wellcome Collection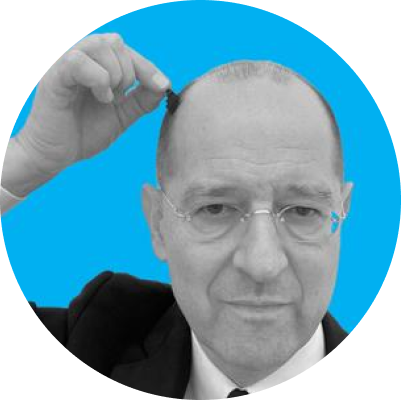 GUIDO KUCSKO

Conceptual Artist And Lawyer, University Of Vienna, Department Ofinnovation And Digitalisation In Law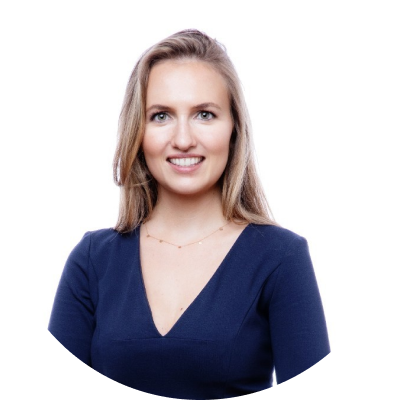 ANNA KATHARINA TIPOTSCH

Associate, Schoenherr Attorneys At Law, Vienna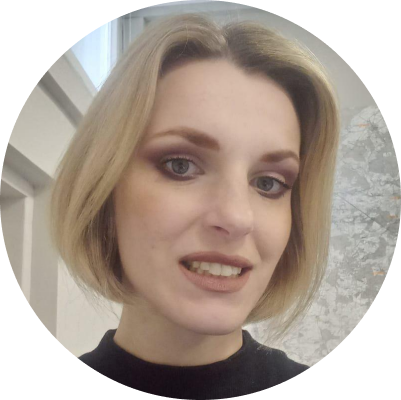 EMILIA DZIEWIECKA

A scientific assistant, Museum of Papermaking in Duszniki Zdrój (Poland)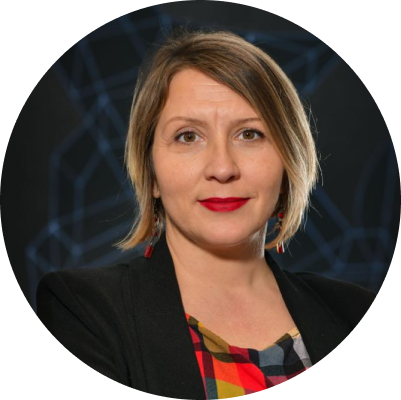 MILENA MILOŠEVIĆ MICIĆ

Сurator, museum advisor, art historian at the Homeland Museum of Knjazevac, Serbia

Milena Milošević Micić, M.A. art historian, works as a museum advisor at the Homeland Museum of Knjaževac. For more than 20 years, she has been dedicated activist, curator, educator, PR, project manager, and acting director of museum in two mandates, with the main goal to develop a new role of the museum in the local community. She believes that museums are public spaces open for everyone, forums for open dialogs or debates, places of unique values of common heritage. Fields of expertise: art history, museum studies, collection management, Re-Org(anization of the museum storages), access&inclusion, marketing in culture, cultural&educational tourism… Membership: ICOM, SMА, BMN, BMAG, AAM, AAMC, Interpret Europe, Bridging Ages...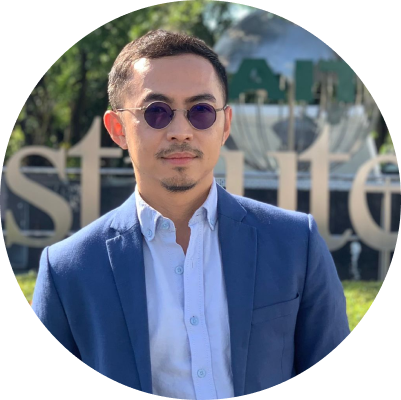 KRISADA CHAIYASARN

The CTO of Perception Codes, Assistant Professor of Engineering at Thammasat University

Dr Krisada Chaiyasarn Dr Krisada Chaiyasarn is currently the CTO of Perception Codes, a deep-tech company, and an Assistant Professor of Engineering at Thammasat University. He obtained his PhD, MEng and BA in Engineering from the University of Cambridge. He worked as Software Developer and Business Analyst at JP Morgan. He received many prestigious awards for his academic achievement including EPSRC for his PhD studies from the UK government and Royal Thai Government scholarship, best paper awarded by the American Society of Civil Engineering in 2016, and best research project by Thailand Research Fund in 2018. Dr Krisada currently teaches at universities and gives public lectures as well as conducts research in deep technology. His current lectures are in the following fields: Deep Learning, Computer Vision, and Structural Health Monitoring. He is leading a research group and has published several papers in related fields.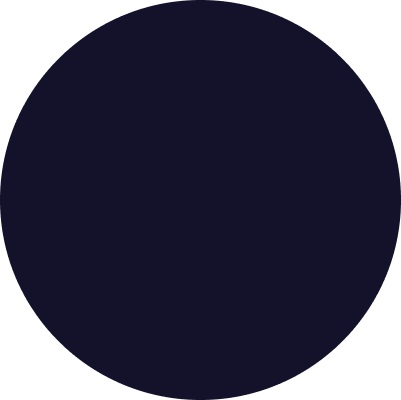 ANIS AKHTAR

Community Curator, "Nothing about us without us! Disabled people's activism, past , present, and future." 16 November 2022 to 16 October 2023, PHM People's History Museum Manchester U.K.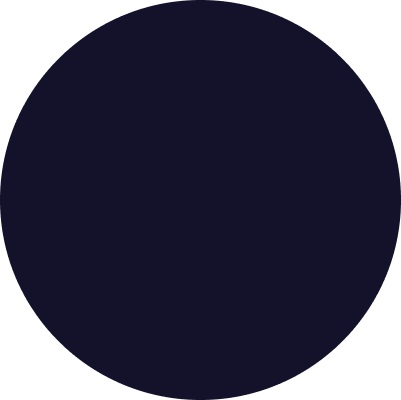 JAKUB NOWAKOWSKI

Director, Galicia Jewish Museum, Poland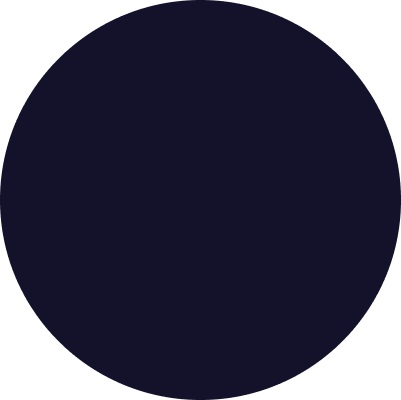 GEORGIA MONk

Senior Project Manager, Wellcome Collection